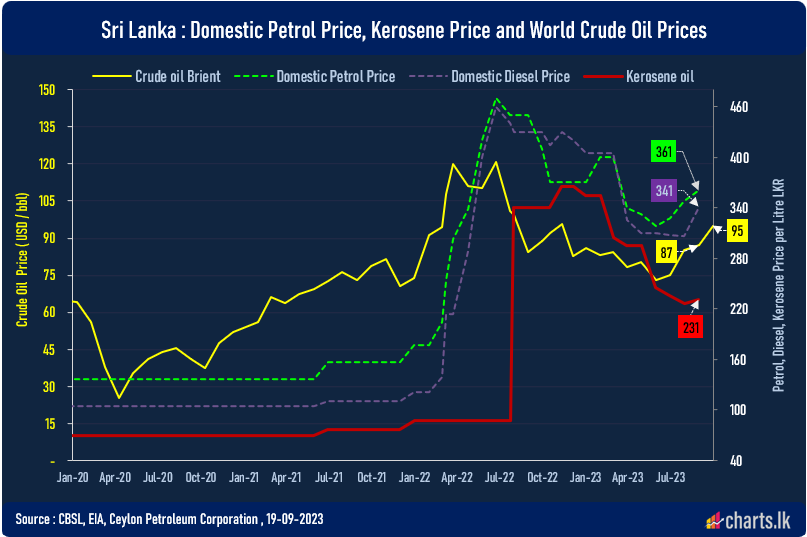 Sri Lanka depends on crude oil imports for electricity generation apart from for use in vehicles. Sri Lanka increased domestic fuel prices of petrol by LKR 15 and Diesel by LKR 35 after crude oil increased by USD 10 per dollar. Since then the global crude oil prices have jumped by over USD 7 per barrel.
Sri Lanka spent nearly USD 4.5Bn on importing Crude oil and Refined petroleum in 2022, 30% up from 2021. In 2023 we have spent 6.6% less than in 2022 for the first seven months.
Oil prices are on the rise on the main commodity markets after positive economic data from China fueled expectations for a rising demand from the world's second-largest economy.