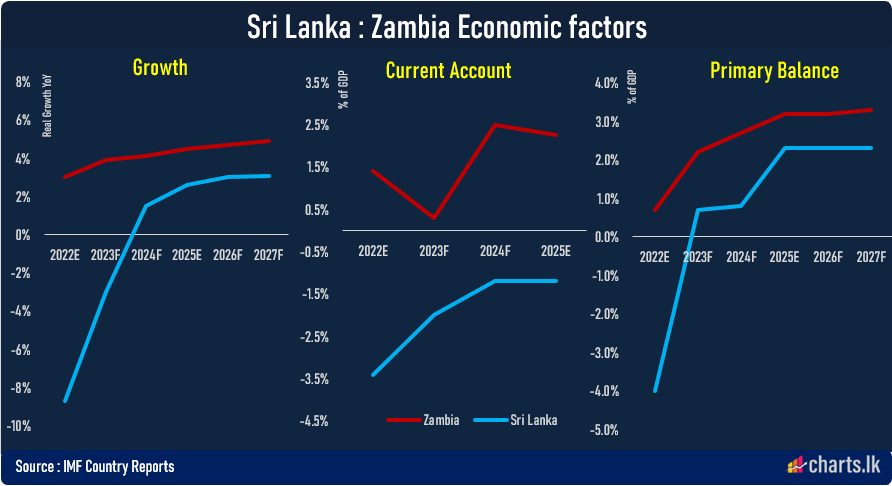 The debt levels of Sri Lanka and Zambia were relatively similar. Zambia reached a staff-level agreement with the IMF on USD 1.4 Bn in December 2021, but the rift between Beijing and Western lenders over how to resolve a wave of debt crises in the developing world dragged the agreement for one and a half years.
Finally, China and other creditors have reached a deal to restructure USD 6.3 Bn of bilateral loans to Zambia. Early reports indicated outstanding bilateral debt is USD 8.0 Bn and now it is been recorded as USD 6.3Bn. It is assumed that some Chines debt may have been reclassified as commercial loans from the bilateral category.
It is learned that bilateral creditors have agreed to exclude domestic debt from the debt restructuring process.