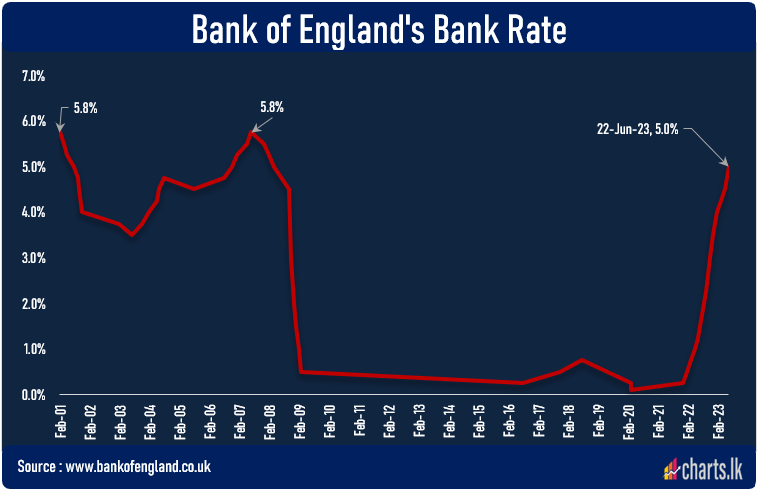 Bank of England raised interest rates by a bigger-than-expected half a percentage point on Thursday after it said there had been "significant" news suggesting British inflation would take longer to fall (Reuters).
This was the thirteenth consecutive interest hike from the central bank, putting rates at the highest levels since 2008.
The European Central Bank continued its hiking streak with a 25bps increase last week to 3.5%, its highest level since 2001, also noting inflation being projected to "remain too high for too long"..