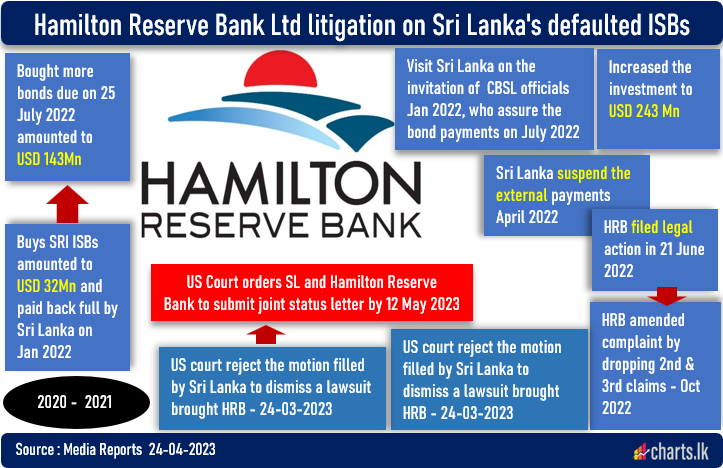 It was reported that the US District Court ordered the Sri Lankan Government and Hamilton Reserve Bank (HRB) to submit a joint status letter by 12 May 2023. The US court rejected the SL government's request for the dismission of the case in March.
The plaintiff recycles arguments that have been rejected by New York courts in many of those past cases, by claiming that Sri Lanka's proposal to restructure some of its external debt while continuing to make payments on other debt—held largely by domestic entities—would violate the equal treatment required by the pari passu clause.
So-called pari passu clauses referred to as "equal treatment" provisions, pari passu clauses in sovereign debt contracts have been the subject of a great deal of past sovereign debt litigation.