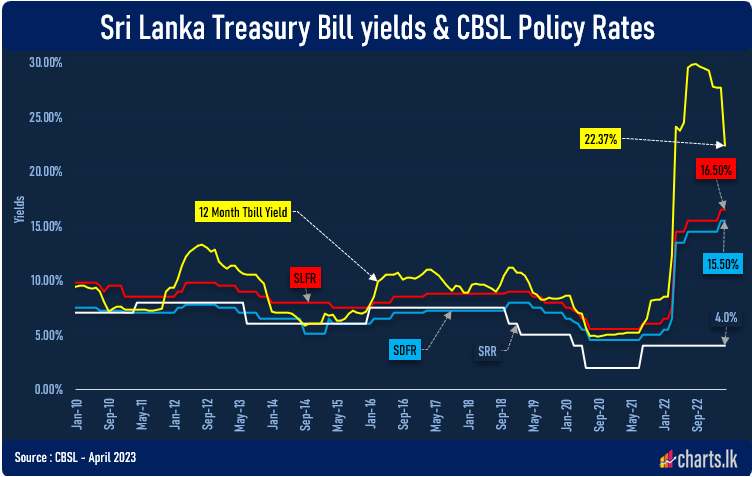 Having considered the recent and expected economic developments, and macroeconomic projections on domestic and global fronts, the Board viewed the maintenance of the prevailing tight monetary policy stance as necessary.
CBSL projects, Inflation is to follow a faster disinflation path, thereby further anchoring inflation expectations. It further, estimates external sector outlook improved with the finalization of the IMF-EFF, along with further financing assistance envisaged in the period ahead.
CBSL expects the downward trend to persist in the period ahead with the falling risk premia and domestic economic activity is expected to recover gradually towards late 2023.