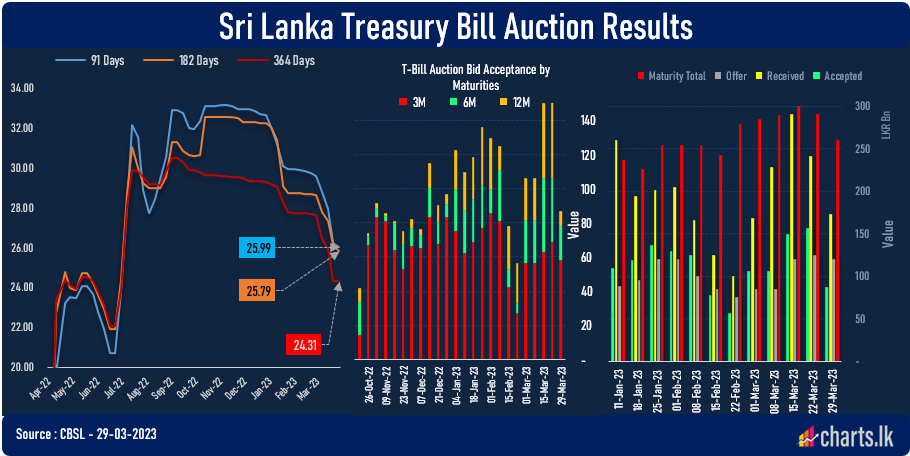 91Days T-Bill rate fell by 24bps while 182days 33bps and 364days by 1bps at the auction, and CBSL only managed to sell LKR 87Bn after offering LKR 120Bn. The bids received were LKR 173Bn down from LKR 241Bn from last week.
Investors are rushed to bid more in 91-day T-bills rather than 364Days T-bills, which might be due to the fear of DDR as longer-term tenor securities might get re-profile for a longer tenor.
CBSL may rise the balance amount of money from the Phase-II auction as they did in the last few auctions.