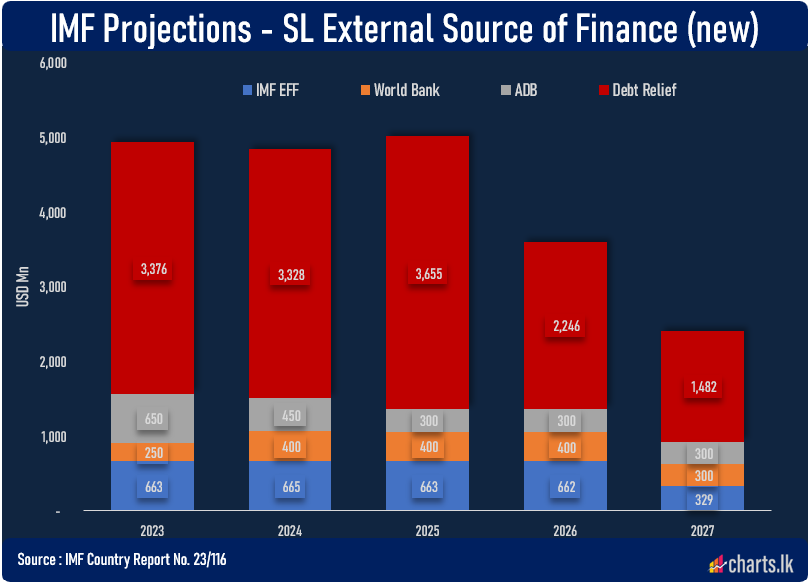 Gross External Financial Need (GEFN) is expected to be in the range of USD 6,300 Mn to 6,600 Mn from 2023 to 2025 for Sri Lanka. IMF projects that Sri Lanka requires a substantial debt relief of USD 3,300 Mn to 3,600 Mn for the period 2023 to 2025, which needs to be fill by focusing on various sources like Gov Borrowings, grants, and debt reliefs.
IMF has arrived at these debt relief figures prior to starting negotiations of the debt restructuring process to guide the process up to what extent the debt reliefs are required to make the Sri Lanka debt sustainable.
Currently, Sri Lanka's debt is not sustainable, but the IMF board is convinced that by taking a forward-looking approach debt can be sustained as a result of achieving the above debt relief.