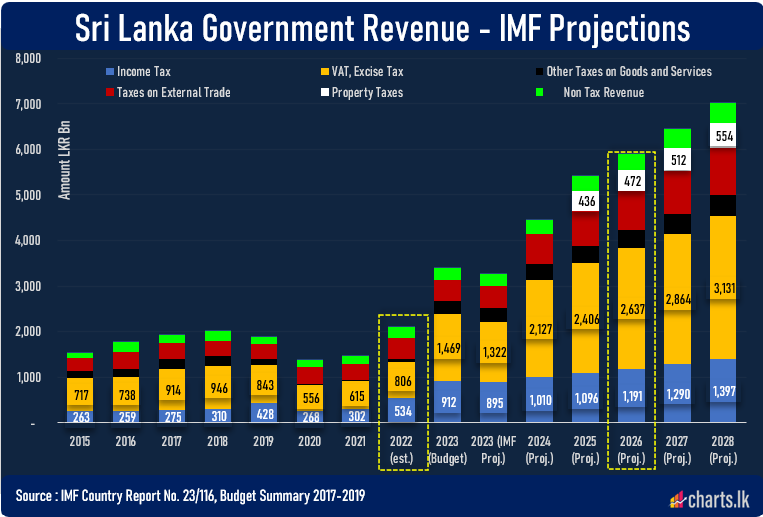 Sri Lanka Government Revenue fell since 2019 to 2021 due to massive tax cuts. Along with new taxes, the Tax revenue improved in 2022 and expect to grow by 61% in 2023 as per the IMF. IMF expects a substantial tax increase from 2022 to 2026 (197%) and total revenue to reach LKR 2 Trillion to close to LKR 6 trillion by 2026.
IMF highlights that the weak tax revenue performance in history reflected a combination of low tax rates, narrow tax bases, and low collection efficiency. That needs to address with wide-ranging tax reforms.
IMF state "The authorities have implemented a progressive tax reform package since May 2022" and "the authorities commit to introducing a property tax, as well as a gift and inheritance tax before 2025".