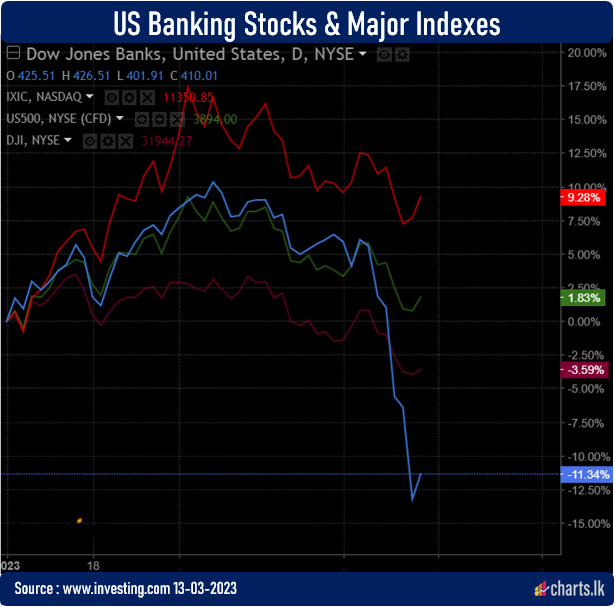 Moody's Investors Service cut its outlook for the entire US banking sector Tuesday after placing six US banks on review for potential credit rating downgrades, in the wake of last week's collapse of Silicon Valley Bank. SVB was brought down by a bank run.
The credit ratings firm said it expects more banks will come under pressure after SVB's failure, particularly those with large hoards of uninsured deposits and long-term Treasury bonds that have crumbled in value.
Silicon Valley Bank, its exposure to long-term Treasuries that tumbled in value during the Fed's historic rate-hike campaign aggravated its liquidity problem.