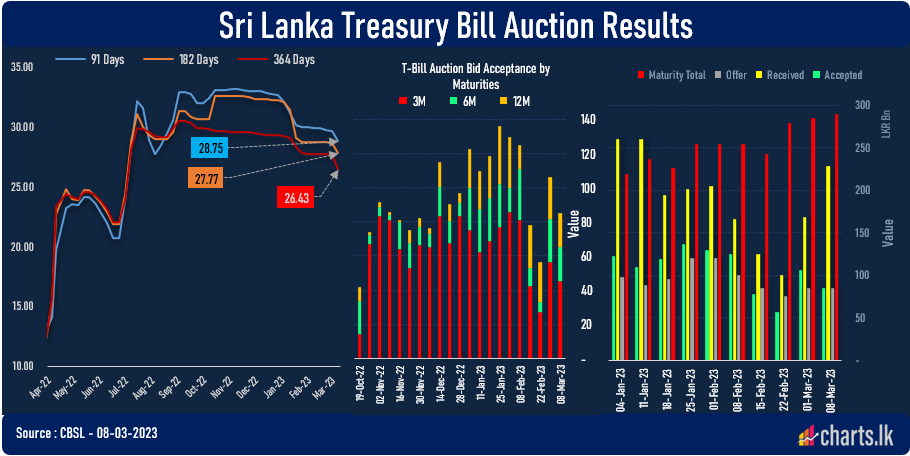 91Days T-bill rate fell from 29.59% to 28.75%, while 182Days T-Bill fell from 28.64% to 27.77%, and 364Days T-Bill too fell from 27.64% to 26.43%. CBSL managed to sell the required amount of T-Bills to the market amounted to LKR 85Bn.
Last week CBSL increased the policy rate by 1% to neutralize the inflationary pressure generated through increased LKR liquidity in the market as CBSL bought over USD 300Mn from the forex market.
CBSL raised its policy rate by 7.0% in April 2022, where the T-bill rate jumped from 14% to 23% immediately. Then CBSL applied another rate hike of 1%, resulting T-Bill rates jumping from 23% to 28% immediately. This including in the short-term yield curve fueled the requirement for a domestic debt restructuring as the cost refinancing increased at a faster phase during the period under consideration.