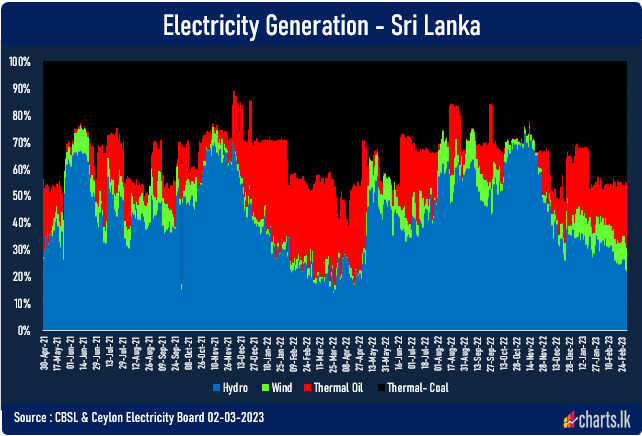 It is found that the water level of the hydro reservoirs has fallen substantially, resulting in further decline of hydroelectricity generation. The contribution of coal has topped up 44%, and the thermal contribution is 23% and hydro 22%.
The crude oil (brent) prices have fallen from the level seen in 2022 (USD 122) but crude oil price has slightly up from the start of 2023 (USD 78) to USD 85 by the first week of March 2023.
Lower crude oil prices would help Sri Lanka to keep the import cost at a lower level compared to the level seen in 2022.