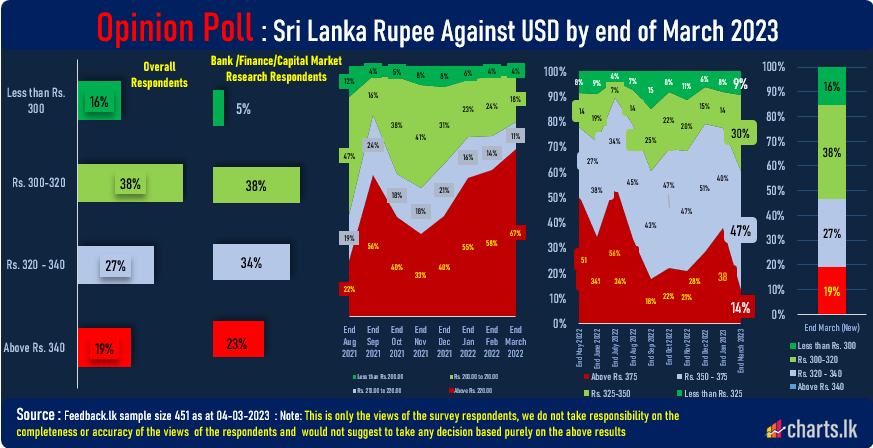 Sri Lanka Rupee advanced from 361 to 335 over time. CBSL allowed its middle rate to fall from 361 (28th Feb) to 358, 353 (1st & 2 March) and spread the band from 5.00 to 7.5 and later to 10.00.
As per the poll carried out last night, it is witnessed that 65% of the public expects USD/LKR to be between 300 to 340.
About 38% of the general public as well as capital market participants expect it to be settled between 300 to 320 by end of March.
16% believe it will fall below 300 and 19% expect it to bounce back to about 340.
More interestingly a less percentage (5%) of capital market participants expect Rupee will gain beyond Rs. 300.