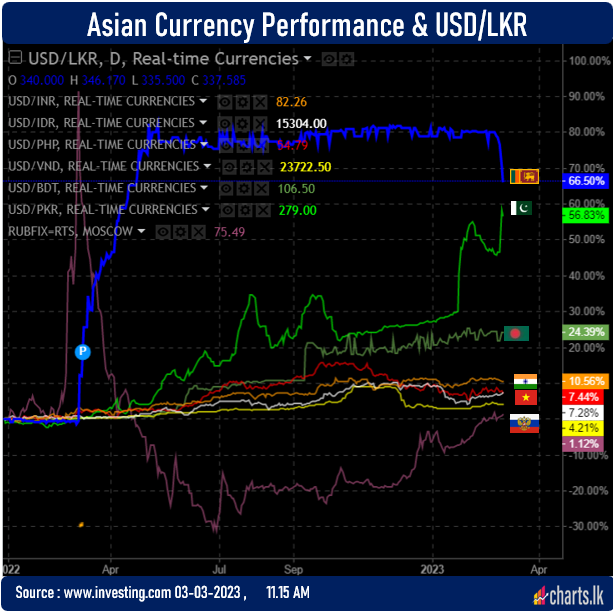 Sri Lanka Rupee appreciated further despite the majority of the market participants expecting it to be held above 350 per 1 USD a few days ago. Now it has appreciated beyond the closing price of yesterday which was 346. Positive sentiment is now driving the value up for LKR.
A sharp rise in the value of LKR would encourage more imports and discourage exports. Higher volatility of the price of any commodity will disturb the well functioning of the capital markets.
People who expected a further depreciation or flat USD/LKR at the previous level of 363 would rush to sell down their FX holdings as the value of USD fell beyond their cut loss limits.