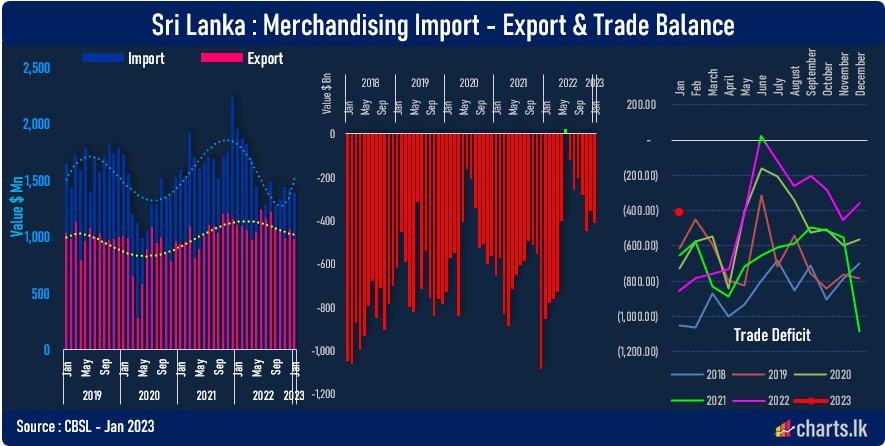 Sri Lanka recorded healthy exports in 2022 thanks to global inflation and the recovery of demand after COVID-19. But global recession has a negative weight on some of Sri Lanka's export sectors like apparel and exports declined by 11.3% from a year ago.
Further, the declining trend of exports of rubber products (mainly, household rubber gloves) continued, although earnings from gems, diamonds, jewelry; and machinery and mechanical appliances (mainly, electronic equipment) increased.
Imports were steady at around USD 1,400Mn since August last year, resulting from the upward trend in the trade deficit from almost positive in June to USD 400mn in Jan.