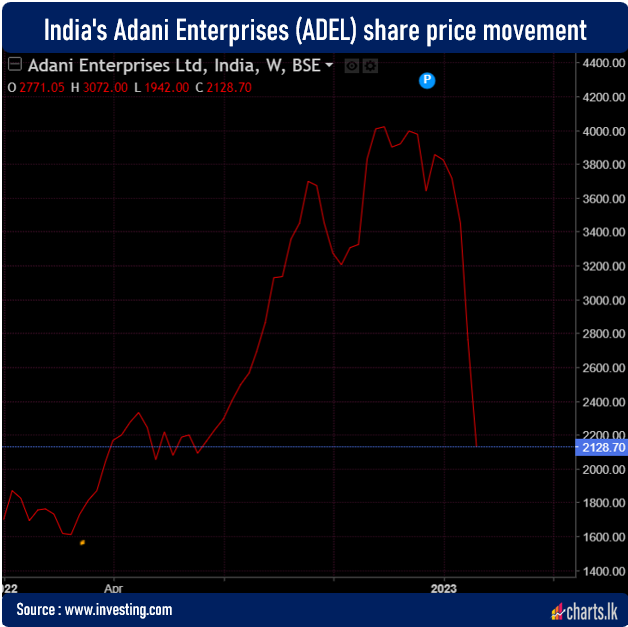 India's Adani Enterprises (ADEL) called off its USD 2.5 Bn share sale on Wednesday, citing unhealthy market conditions. Shares in Indian billionaire Gautam Adani's conglomerate plunged while the tycoon lost his crown as Asia's richest person.
Adani Enterprises received a vote of confidence from investors on Tuesday when its USD 2.5 Bn follow-on public offering (FPO) was fully subscribed on the last day.
Shares in Adani Enterprises plunged 28% and Adani Ports and Special Economic Zone dropped 19%, the worst day on record for both. In just one week, Indian billionaire Gautam Adani saw more than $34 billion wiped off his net worth, according to the Bloomberg Billionaires Index.
"The 60-year self-made Indian billionaire expanded his empire through deals and the support of Indian Prime Minister Narendra Modi, according to Forbes. He became a billionaire in 2008 after launching his commodities export firm and surpassed Bill Gates on the Bloomberg Billionaires Index in July 2022" CNBC.