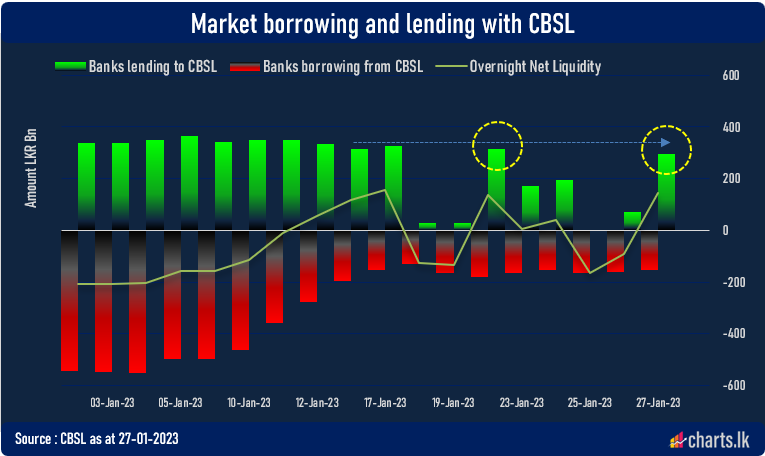 CBSL restricts the access of SDF for parties with excess cash to bring that excess money to market. Either they can buy T-bills or lend to other market participants. The second week after the restrictions, close to LKR 300Bn still has been invested with CBSL.
The parties with excess cash lend to CBSL via SDF on an overnight basis from Friday to Monday ( effectively earning 14.5% for three days). Four weekends and one weekday will allow them to earn 14.5% for 13 days out of 30 days of the month. If they keep that excess money in an RTGS account it generates nothing for the rest of the days for the months, their return would be little excess of 6.00%.
It appears that parties with excess money have not yet invested in T-Bills despite it provides a much higher return than 6%.