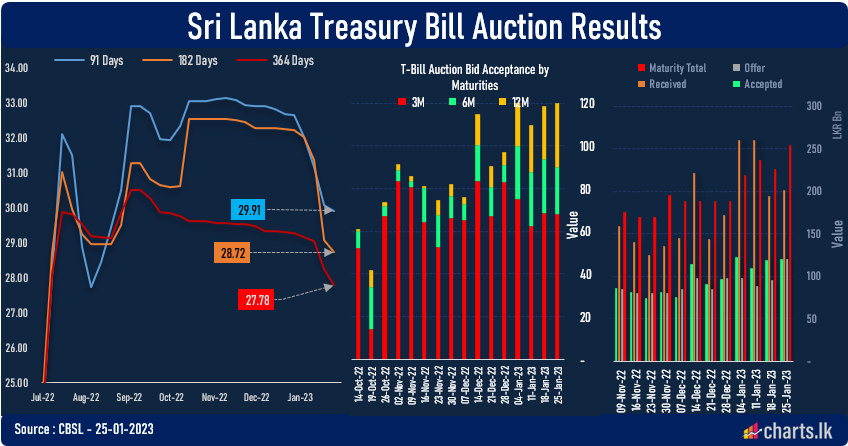 91Days bill rate fell by 17bp, 182Days fell by 35bp and 364Days fell by 47bp at the primary auction while CBSL held the benchmarked interest rate at the same level for the sixth consecutive month.
CBSL managed to sell a higher quantum of the 364Days Bills or longer-term bills at recent auctions, suggesting the market demand has immerged the level seen in the pre-Covid period.
This was the highest-ever T-Bill primary auction conducted by CBSL amounted to LKR 120Bn and it managed to get it subscribed.