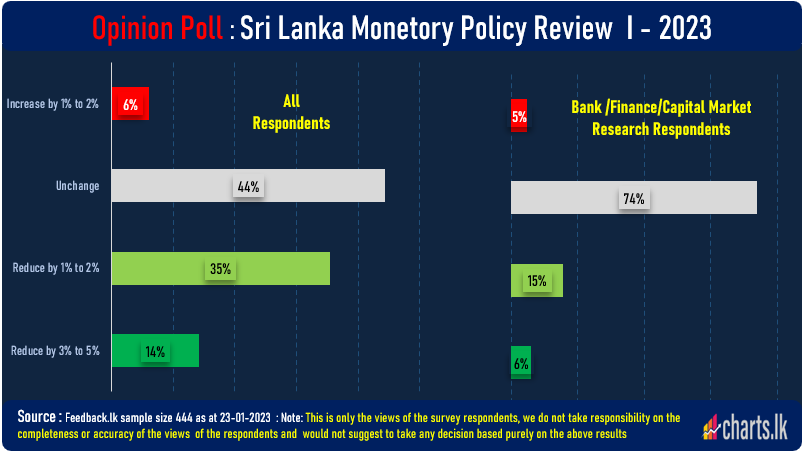 Declining inflation and the improved short-term liquidity of the capital market have prompted the possibility of an easing cycle for interest rates. But the market widely expects CBSL will not rush to cut the benchmarked rates and instead use the OMO tool as the first choice.
Meaning time, CBSL Chief has indicated single-digit inflation towards the end of this year and completion of the Debt restructuring within the first half of this year according to Reuters.
Earlier Sri Lanka expected to get the IMF board's approval for USD 2.9Bn rescue package by end of last year but it dragged as Chines assurance for debt restructuring got delayed. It is said that China is expected to inform the IMF about its willingness for restructuring the Sri Lanka debt but more details are yet to reveal.