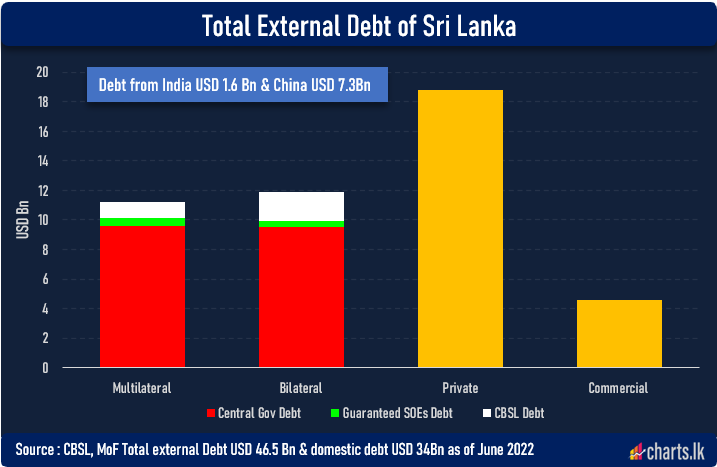 Media reports that China also offered its support for debt restructuring assurance by offering a two-year debts moratorium after India's assurance last week. China and India collectively hold nearly USD 9Bn debt which is 11.1% of the total public debt of Sri Lanka.
This progress would help Sri Lanka to push the IMF board-level approval of the USD 2.9Bn rescue package. Despite the no more details about the debt moratorium offered by China, it is learned that they have suspended the debt payment for two years.
Officials from Exim (Export-Import) Bank, the China state-run institution arrived in Sri Lanka a week ago and said to offer a comfort letter to the Ministry of Finance yesterday.