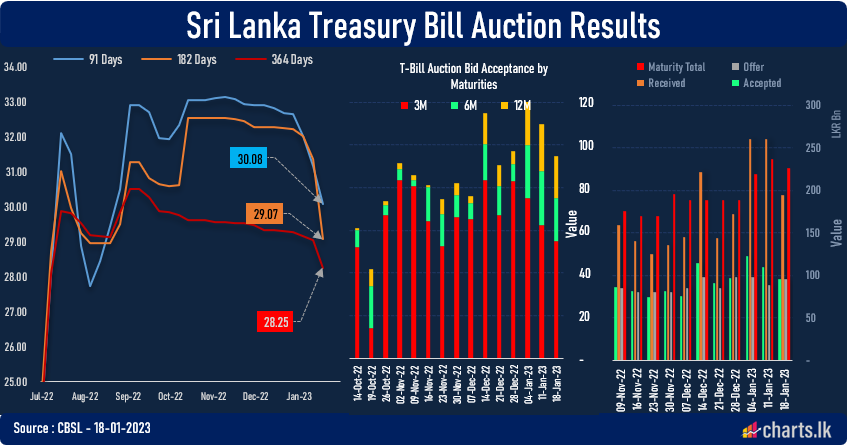 The 91Days T-Bill rate fell by 1.07%, 182Days fell by 2.30% and 364Days fell by 0.79% at the primary auction today. CBSL had a small market liability to settle for this auction, they not only managed to collect LKR 95Bn and they raised more funds in 364Days T-Bills.
CBSL restricted accessing the SDF, where banks and PDs lend their excess liquidity to CBSL on an overnight basis for five days, the effective date for this direction is 16th Jan. This is the first auction after that restriction.
It was expected that after this restriction at least some banks and PDs with excess liquidity will buy short-term T-bills instead of investing that excess money with CBSL for 13 days.