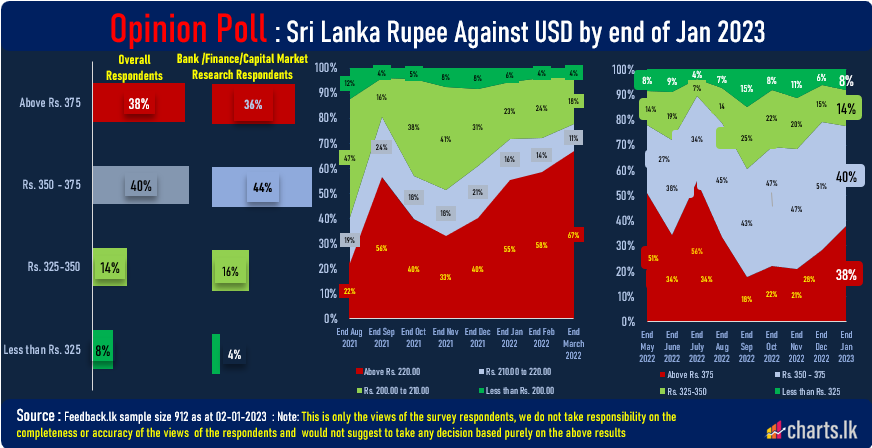 The majority (40%) of the public expects USD/LKR to be settled around 350 to 375 by end of Jan. But 38% of the public expects it to depreciate beyond 375 by end of Jan. Despite the improvement of the FX flows compared with early 2022, the market does not expect LKR to strengthen substantially.
In the last year 2022, the dollar gained 7.9% (annually) against a basket of currencies. It's the biggest annual jump in seven years. Fed has raised rates by a total of 425 basis points since March in an attempt to curb surging inflation.
As per Reuters, the Bank of Japan's ultra-dovish stance has the dollar set to gain 13.7% versus the yen this year, in the yen's worst performance since 2013. The euro loss by 5.9% annually versus the dollar, compared with last year's 7% drop. A combination of weak euro-zone growth, the war in Ukraine, and the Fed's hawkishness has put the euro under pressure in 2022.