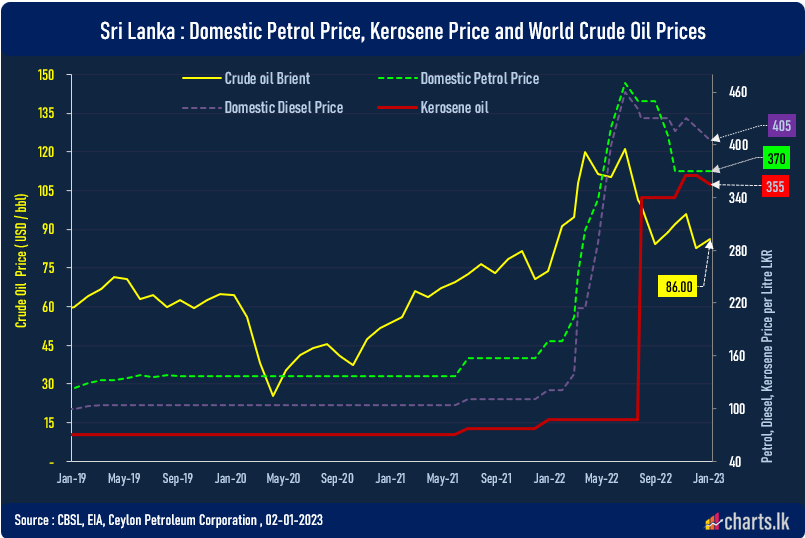 CPC has reduced the Diesel prices by LKR 15.00 per Litre to LKR 405 and kerosene by LKR 10.00 to LKR 355. A litre of Lanka Petrol 95 Octane Euro 4 (LKR 510), Lanka Super Diesel 4 Star Euro 4 (LKR 510), Lanka Petrol 92 Octane (LKR 370) will remain unchanged.
Global crude oil prices declined during the last few months. Oil prices swung wildly in 2022, jumping on tight supplies due to the war in Ukraine, then declining on weaker demand from China, one of the top importers as the country is worried about an economic slowdown.
As per Reuters, a survey of 30 economists and analysts forecast Brent would average USD 89.37 a barrel in 2023, about 4.6% lower than the consensus in a November survey. While China's oil demand is expected to recover in 2023, a recent surge in COVID-19 cases has dimmed hopes of an immediate boost in barrel buying.