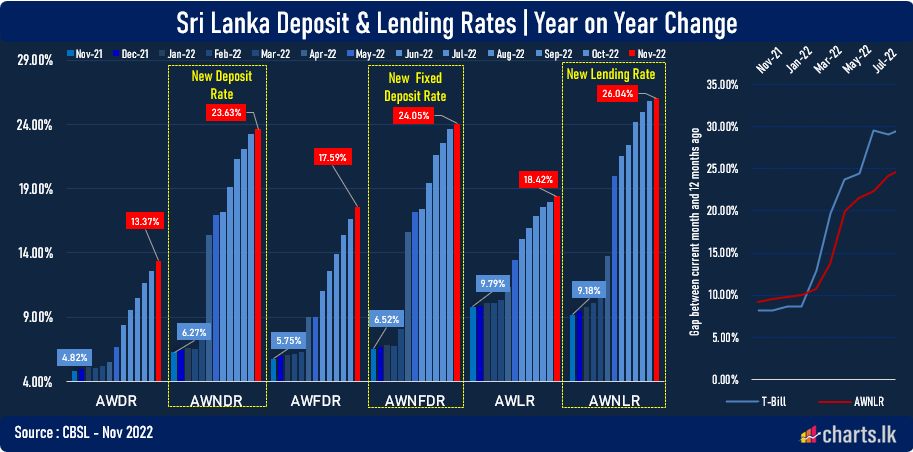 Banks' FD rates are still rising (Nov) despite the T-Bill rates stabilized since September. The average FD rates are at 13.37% while new FD rates are offered at 23.63%, on the other hand, the average Lending rates are at 18.42% and new lending rates are at 26.04%.
Interestingly, the average deposit rates were at 4.82% one year ago and lending rates were at 9.79%, the gap was about 5%. Currently, the new deposit rate is at 23.63% and the new lending rate is at 26.04%, which means the gross spread has come down to 2.50%.
But the bank's book carries low-cost & high-cost borrowing averaging 13.37% and low & high rate lending averaging 18.42% and keeping a 5.00% margin even in November. Therefore the overall books have not got an impact yet. The only issue is the recovery of lending and cash flows.