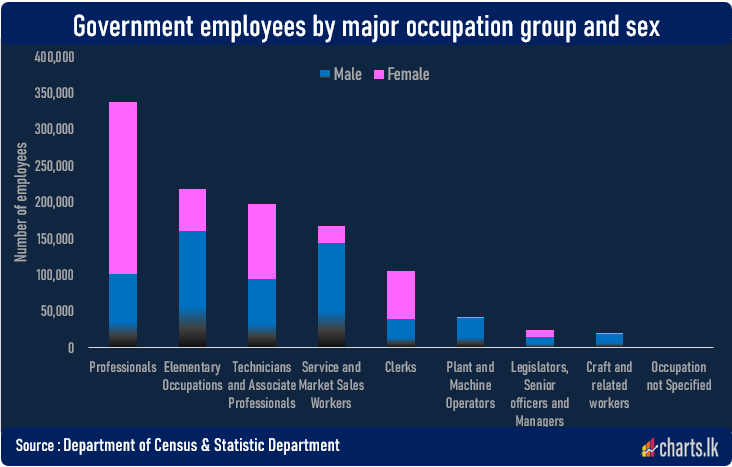 Sri Lanka reduced the retirement age of state employees from 65 to 60 years in a bid to bring down government expenditure. But most of the state employees are eligible for pension (social security), which make up 85% of their salary.
In order to secure USD 2.9Bn IMF rescue financial package, the reduction of the budget deficit is essential as the country is unable to finance this deficit anymore.
Accordingly, the majority of employees (30.4%) are Professionals while the second highest of almost 20% are in elementary occupations. Just more than 2% of public and semi-government sector employees are working as Legislators, Senior Officers, and Managers. As of the end of 2021, the state employment was 1.4Mn slightly below the previous year.
Meantime, the government has decided to grant no-pay leave to state employees to read for their doctorates, without affecting their seniority or pension. The Public Administration and Home Affairs Ministry has granted this approval through circular 28/2022.