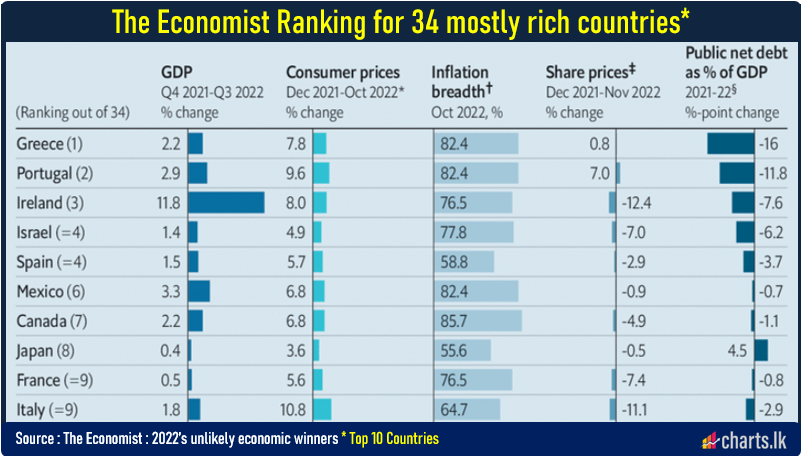 The Economist has compiled data on five economic and financial indicators GDP, inflation, inflation breadth, stock market performance, and government debt for 34 mostly rich countries. The countries that plumbed the economic depths in the early 2010s have occupied 1st, 2nd, and 3rd, Greece Portugal and Spain. Despite political chaos, Israel placed 4th place. This indicates sound economic fundamentals to ease off the political instability.
Japan, France, and Italy made it into the top 10. Meanwhile, the US economy, which grew at a rate of 0.2%, ranked 20th, and Germany, "despite political stability," is in 30th place, according to the Economist.
Two Baltic countries, Estonia and Latvia, which won plaudits in the 2010s for speedy reforms, come bottom.