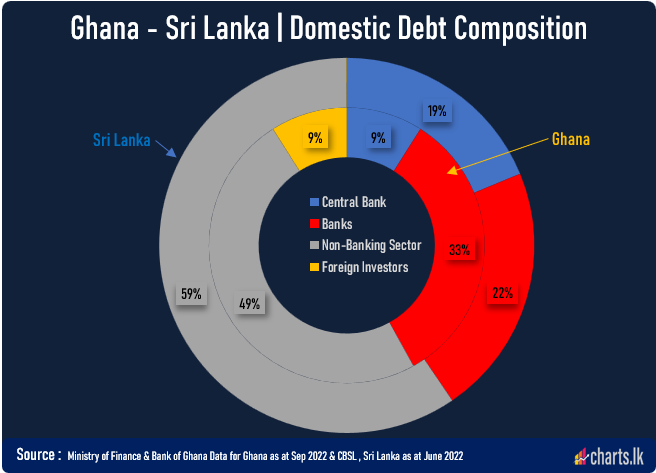 Ghana has disclosed a plan to go ahead with domestic debt as well as external debt restructuring to get financial assistance from IMF for a USD 3Bn loan. Due to the growing resistance of trade and labor unions, the government has assured to exclude the pension funds from its domestic debt restructuring program.
The domestic debt composition in Ghana and Sri Lanka varies in terms of holders as CBSL holds 19% of debt in Sri Lanka, whereas the Bank of Ghana accounted for only 9%. But the non-banking sector holds the majority of the domestic debt in both countries. Commercial banks' exposure is less in Sri Lanka (22%) vs Ghana (33%).
Pension funds, (which are categorized under the non-banking sector) accounted for only 9% of the total domestic debt in Ghana whereas EPF nearly holds 48% of the domestic debt in Sri Lanka.