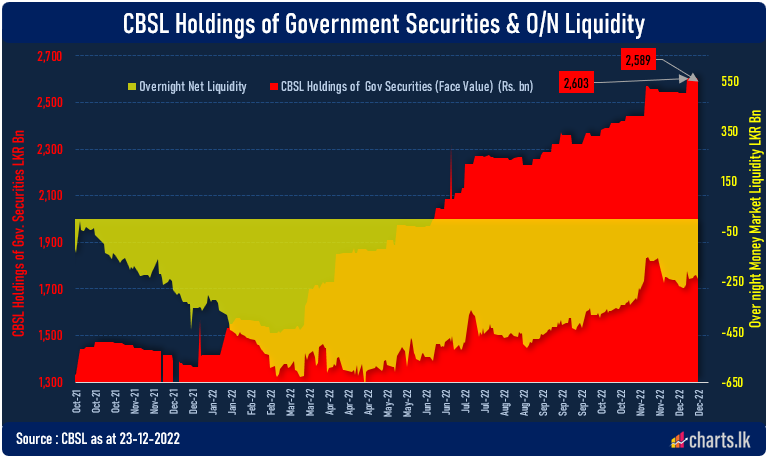 The quantum of T-Bill holdings by CBSL ( formally known as money printing) was reduced by LKR 14Bn one week before the end of 2022. CBSL has managed to sell more T-Bills than market maturity while allowing participants to participate Phase-II auction.
T-bills held by CBSL jumped by LKR 64Bn on 15th December, when the T-bond settlement took place. CBSL was not able to sell the required amount of T-Bonds at the auction and had to print the money to settle the investors who brought those bonds earlier. Later CBSL raised more funds from the T-Bill auction to replace the printed money.
Effectively, CBSL's long-term borrowing (borrowing via T-Bonds) has shifted partly to short-term (borrowing via T-Bills).