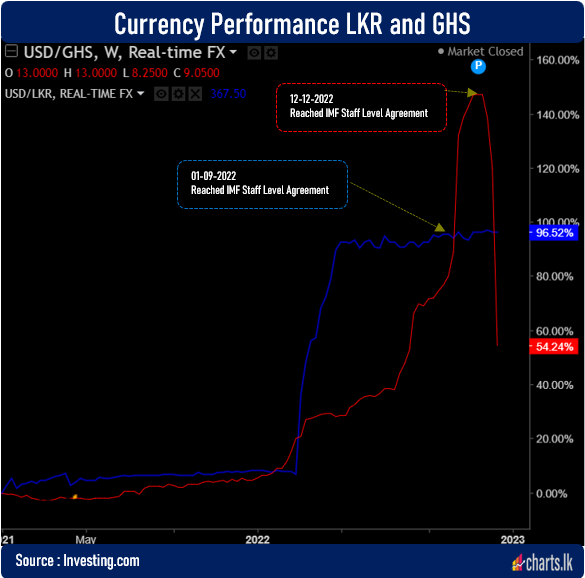 Ghana's domestic currency cedi appreciated substantially after they reached IMF staff-level agreement to obtain a USD 3Bn loan. Ghana has not yet defaulted on its debt but preemptively request IMF support resulting in currency gains.
The cedi has rallied substantially in the last few days, the biggest advance among about 150 currencies tracked by Bloomberg. That's a turnaround for an exchange rate that had lost half of its value this year.
On December 5, 2022, the government clearly defined the parameters of Ghana's debt exchange program and outlined the debt restructuring plan.