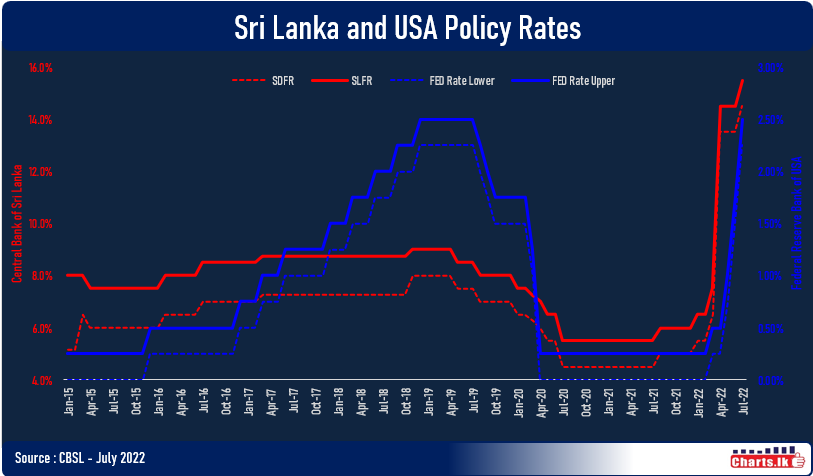 The Federal Reserve increased the interest rate by 0.75 percentage point to the range of 2.25%-2.5%. This is second time they push the rate by 0.75 percentage. They push it by 0.50 percentage in April and in March it pushed by 0.25% from almost zero level.
These moves in June and July represent the most stringent consecutive action since the Fed began using the overnight funds rate as the principal tool of monetary policy in the early 1990s-CNBC
First-quarter GDP declined by 1.6% annualized, and markets were bracing for a reading on the second quarter to be released Thursday that could show consecutive declines, a widely used barometer for a recession. The Dow Jones estimate for Thursday's reading is for growth of 0.3%.