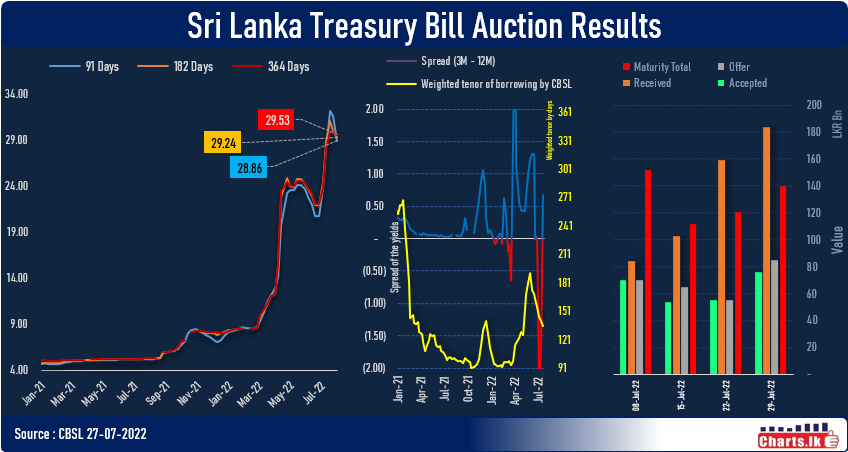 The Treasury bill rates fell at the primary auction today, where 91Days bill rate fell from 31.50% to 28.86% while CBSL accepts LKR 60Bn. 182Days Bill rate fell from 29.97% to 29.24% and 364Days bill also fell from 29.82% to 29.53%.
The yields are having massive volatility across the last few weeks that push the interest rate volatility very high level. Yields were above 30% for the last two weeks at the primary auction and funds are flooring to the Gsec market move out from other asset classes.
This may result, in a further reduction of the bank's credit to the private sector as FDs are moving to the T-Bills.