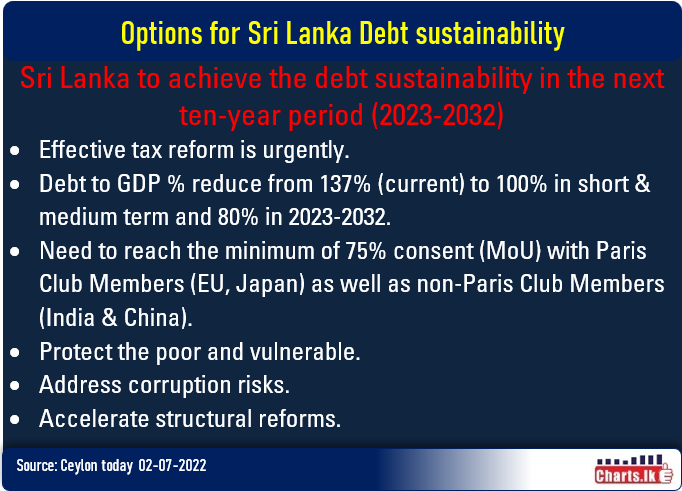 IMF team left the country leaving a positive note on the progress of negotiation of obtaining minimum of USD 3Bn for 36 month program. SL need to implement several key policies which suppose to revive the economic growth & debt sustainability.
IMF stated that, the two sides have held constructive and productive discussions during their 10day visit in the country. Sri Lanka is expecting to reach for 36-month USD 3Bn program on Extended Fund Facility (EFF).
After reaching Staff Level Agreement (SLA), the next step would be formulating a comprehensive debt restructuring plan for discussions with creditors. Creditors agreement for that plan is a must to seeking the IMF Executive Board approval for above funding.