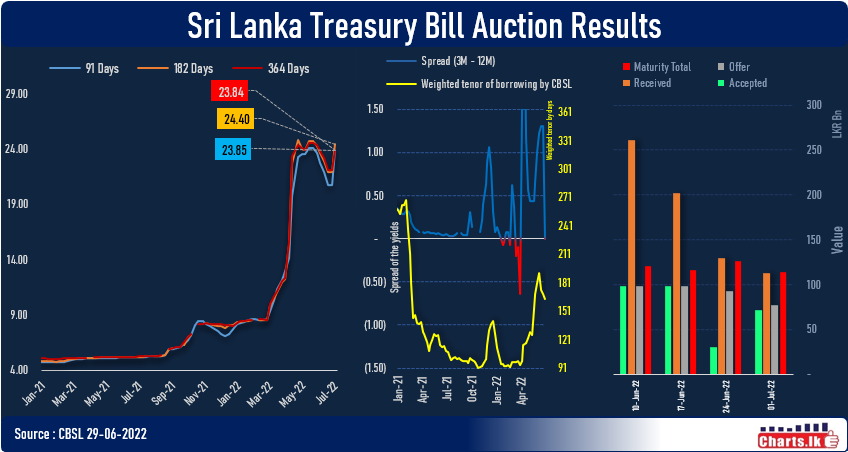 Rates increase across all the T-Bill maturities 91Days by 3.12%, 182Days by 2.5% and 364days by 1.80%. As per the CBSL sources, EPF's bidding information was not available.
Yields fell continuously at the primary auction despite the fact that inflation went in the other direction in the real economy. But CBSL was happy to borrow as much as a lower rate and keep the borrowing cost of domestic financial institutions also lower.
CBSL reject the majority of the bids at the previous auction hinting unsatisfactory of the upward trend of the interest rate.