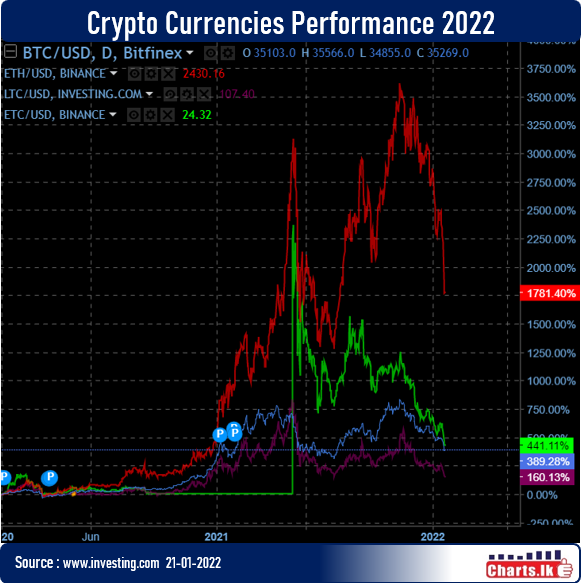 Cryptocurrencies surge as new heaven for some of the investors as the real retune of many asset classes plunged with COVID19. Since 2020, the returns are outperforming most of the traditional assets. The recent crash of almost all the cryptocurrencies has brought jeopardy for many who entered recently.
The price of bitcoin has fallen from its November highs of nearly $70,000 to USD 35,572, while other major altcoins were also down by double digits. Bitcoin has dropped 17% in the past week, Ethereum 26.66%, Binance Coin 28.74%, Cardano 19.43%, and Solana 31.90%. Bloomberg reported that the latest crash erased more than USD1 trillion in crypto market value.
The sell-off accelerated a two-month slide in the global cryptocurrency market that has vaporized USD 1.4 trillion in value: After reaching a high of roughly USD 3 trillion in early November, the total value of digital assets sat just above USD 1.6 trillion early Saturday afternoon, according to CoinMarketCap.